Bio-bibliographie de Stéphane Michaka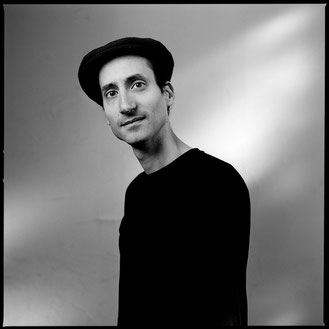 Stéphane Michaka
Naissance à Paris en 1974.
Après des études de lettres à l'Université de Cambridge (Royaume-Uni), Stéphane Michaka enseigne le français en Afrique du Sud. De retour en France, il travaille comme script-editor pour la télévision et écrit ses premiers textes pour la scène.
Ses pièces Le Cinquième archet, La Fille de Carnegie (lauréate du concours Beaumarchais /France Culture) sont publiées par l'Avant-Scène Théâtre. Il est l'auteur de plusieurs pièces jeunesse dont Les Enfants du docteur Mistletoe (Éditions Espaces 34).
Il a écrit plusieurs fictions radiophoniques pour France Culture, dont une adaptation remarquée du Château de Kafka.
Sur la suggestion de François Guérif, il adapte sa propre pièce La Fille de Carnegie, et en tire un roman publié chez Rivages/Noir. Son troisième roman, Ciseaux, reçoit le Prix Révélation de la Forêt des livres et est sélectionné pour le Prix de Flore. Il est publié aux États-Unis par Random House sous le titre Scissors.
Bibliographie sélective
Roman
 
Ciseaux, Fayard (2012) et Pocket (2013)
Elvis sur Seine, La Tengo (2011) et Pocket (2013)
La Fille de Carnegie, Rivages/Noir (2008)
Théâtre
Le Cinquième archet, L'Avant-Scène Théâtre, collection des Quatre-Vents (2007)

La Fille de Carnegie, L'Avant-scène Théâtre, collection des Quatre-Vents (2005)
Jeunesse
Les Enfants du docteur Mistletoe, Espaces 34 (2010)
BD
La Somnambule, avec Jean-Louis Thouard, Casterman (2013)
Traduction
Je suis le dernier Juif debout, Michael Simon, Rivages (2010)

Pour toujours jusqu'à demain, Sarah Dessen, Pocket Jeunesse (2008)

Top Girls, Caryl Churchill, L'Arche Éditeur (2008)
Comparaison de la version originale des Débutants de Raymond Carver
et de la version publiée par Gordon Lish
Le texte barré est une suppression alors que le texte en gras est un ajout de l'éditeur.
My friend Mel Herb McGinnis, a cardiologist, was talking. Mel McGinnis is a cardiologist, and sometimes that gives him the right.  ¶ The four of us were sitting around his kitchen table drinking gin. It was Saturday afternoon. Sunlight filled the kitchen from the big window behind the sink. There were Mel Herb and me I and his second wife, Teresa – Terri, we called her – and my wife, Laura. We lived in Albuquerque, then.  But but we were all from somewhere else. ¶ There was an ice bucket on the table. The gin and the tonic water kept going around, and we somehow got on the subject of love. Mel Herb thought real love was nothing less than spiritual love. He said When he was young he'd spent five years in a seminary before quitting to go to medical school. He He'd left the Church at the same time, but he said he still looked back on to those years in the seminary as the most important in his life.
Terri said the man she lived with before she lived with Mel Herb loved her so much he tried to kill her. Herb laughed after she said this. He made a face. Terri looked at him. Then Terri she said, "He beat me up one night, the last night we lived together. He dragged me around the living room by my ankles. He kept saying, , all the while saying, 'I love you, don't you see? I love you, you bitch.' He went on dragging me around the living room. My , my head kept knocking on things." TerriShe looked around the table at us and then looked at her hands on her glass. "What do you do with love like that?" she said. ¶ She was a bone-thin woman with a pretty face, dark eyes, and brown hair that hung down her back. She liked necklaces made of turquoise, and long pendant earrings. She was fifteen years younger than Herb, had suffered periods of anorexia, and during the late sixties, before she'd gone to nursing school, had been a dropout, a "street person" as she put it. Herb sometimes called her, affectionately, his hippie.
"My God, don't be silly. That's not love, and you know it," Mel Herb said. "I don't know what you'd call it, —madness is what I'd call it—but I sure know you wouldn't call it it's sure as hell not love."
"Say what you want to, but I know it was he loved me," Terri said. "I know he did. It may sound crazy to you, but it's true just the same. People are different, Mel Herb. Sure, sometimes he may have acted crazy. Okay. But he loved me. In his own way, maybe, but he loved me. There was was love there, Mel Herb. Don't say there wasn't deny me that."
Mel Herb let out his breath. He held his glass and turned to Laura and me. "The man He threatened to kill me, me too." Mel said. He finished his drink and reached for the gin bottle. "Terri's a romantic. Terri's of the 'Kick-me-so-I'll-know-you-love-me' school. Terri, hon, don't look that way." MelHe reached across the table and touched Terri's her cheek with his fingers. He grinned at her.
"Now he wants to make up," Terri said. "After he tries to dump on me." She wasn't smiling.
"Make up what?" Mel Herb said. "What is there to make up? I know what I know. That's , and that's all."
"What would you call it then?" Terri said. "How'd we get started on this subject anyway?" Terri said. She raised her glass and drank from it. "Herb always has love on his mind," she said. "Don't you, honey?" She smiled now, and I thought that was the last of it.
"I just wouldn't call Ed Carl's behavior love. That's , that's all I'm saying, honey," Mel Herb said. "What about you guys?" Mel he said to Laura and me. "Does that sound like love to you?"
I shrugged. "I'm the wrong person to ask.," I said.  "I didn't even know the man. I've only heard his name mentioned in passing. Carl. I wouldn't know. You'd have to know all the particulars. Not in my book it isn't, but who's to say? There're lots of different ways of behaving and showing affection. That way doesn't happen to be mine. But I think what you're saying, Herb, is that love is an absolute. ?"
Mel said, "The kind of love I'm talking about is," Herb said. "The kind of love I'm talking about, you don't try to kill people."